Hyip Template – GoldCoders Templates in low price
Get free and paid hyip templates for GoldCoders Hyip Manager Pro. We are offering premium & responsive hyip templates at a very cheap price with 1month of free premium support.
A website based on GoldCoders Hyip script needs to be designed with a great investment template to provide a complete software solution experience. Our GC Templates are cheap premium responsive and made for hyip script, template which is used to create a professional investment website or blog that can be used as an HYIP Website. The template will enable you to create the most profitable and successful HYIP site by giving a premium look to your hyip website with just a few clicks.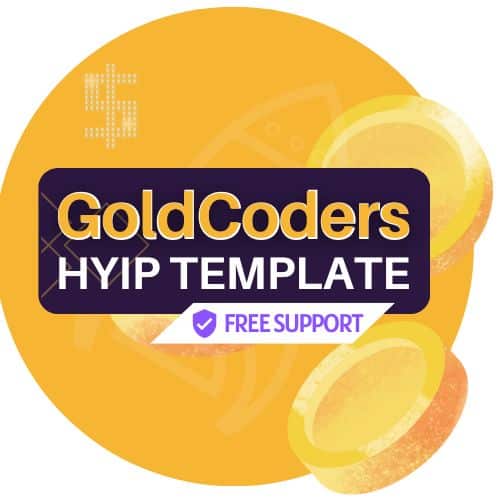 What is template and theme and difference between script and template?
Template and theme are same things you can also say the they are used as parallel. However Script is like an engine of car and template is body and styles.
Can we use the template without a script ?
No, These templates are not made to work as standalone it requires Hyip GoldCoder script to run.
Do you offer any support with hyip themes ?
Our themes are tested by ScriptBooster team and bug free. Howerver in case of any error or problem or you not understanding anything in theme you can ask us as brothers we offer 1 month of free support and 1 free Installation with all paid themes.